MAGAZINE MUM Mon univers Maison  JUIN 2014
Une virée à Arras mais où dormir?….
MAGAZINE VERSION FEMINA JANVIER 2014
Rubrique : se loger
MAGAZINE VERSION FEMINA DECEMBRE 2013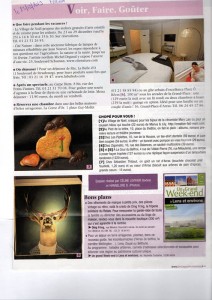 L' AVENIR DE L'ARTOIS NOVEMBRE 2013
LA VOIX DU NORD OCTOBRE 2013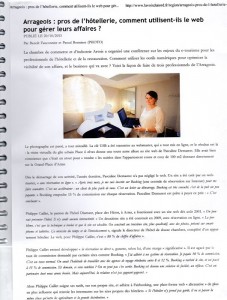 Parution dans la Newsletter Neerlendaise de Mai 2013

Ontdek de City Breaks van het keurmerk Gites de France. Zo heb je deze prachtig gerenoveerde historische stadswoning in Arras 'Place O rêves'.
Van 1 nacht tot een week of nog langer, met of zonder ontbijt voor maximum 4 personen.